Yesterdays C Plan worked out fine and the lone Hotshot yesterday won at Hawkesbury at $6.50 best price everywhere EXCEPT Rod Clearys vicbet.com Best Of The Best $7… magical. Our C Plan winner paid $3 so an extra 30cents on what we expected.
Very heavy windstorm expected over the next two days and heavy rain down south probably as well.
Our ratings aline with the current market prices and it is a C Plan race.
A reasonable profit is on offer if we succeed in a race with limited form.
Assuming colts beat fillies a win and a save is the best option but be aware the wind is directly in their snoz in the straight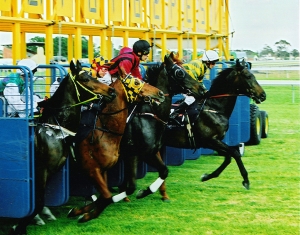 1:25 Newcastle Race 1 1300m 3YO  Mdn HCP    Cval -18.6 $50000
No     Form Horse              BP Hcap WF Wodds  AS Jockey      
2        2 Publicist           8 59.0  1   2.1  3C BLoy       $1.80
12    56X82 Mikasa              9 55.5  2   5.5  3F ReeJones     $6.50