I HAVE HAD A FEW WEIRD COMMENTS LATELY , LIKE "where do I find the Diary?" and mostly it is from Members who have been around for years Well so have I and there are articles and comment s dating back to the 90's. It's true. Go back and have a look. You'll find over th eyears that punters havent changed much, you'll see it in my commenst, and I still get perpetual losers asking me how to make money from Racing when I have been telling them AND YOU, for all those years and more…you know what they say…"you can lead a horse to water but…………"
Heres a link to an article I wrote about wining at the casino https://www.horseracingaustralia.info/New%20Archives/1998/Summer/Winning%20at%20Casino.html
Here's another one, it tells you hwo you can st up your own rating system without having to pay anyone for it https://www.horseracingaustralia.info/New%20Archives/1998/Autumn/simple.html
Anyhow here's my best selection of the day I reckon, should be put in, take out…but you never know for sure.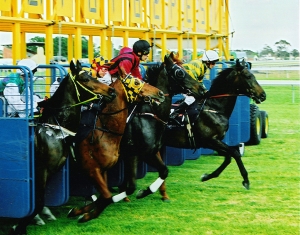 ***WEEKEND Feature Race ****
Red Can Man steps up Into Listed company but ran 3rd beate just a neck in a Group 3 last prep.
Should win again first up.
 5:55 Belmont Park Race 7 25Jul20 1200m LR   HCP $100000 Good 4
No     Form Horse              Wodds Wnet TCDWHB
7 413X111X Red Can Man          3.1 66.0 TCD
12 X320-17X Pyms Royale          4.9 63.1 TCDW
5 1X6515X8 Samizdat             7.5 60.1 TCDW B
4 -123X568 Abdicator           25.7 51.9 TcDW
10 4X374145 Mankind             27.3 51.6 TCDW