What a shocker! Totally unexpected in spite of most tracks being wet to very wet. But the C Plan had two losing races followed by 5 out of six to put us well in front and as I say, Walk Away A Winner. Had you continued, you would have hit a mean losing streak to finish the day well behind. As my old mate The Optimist used to say…It Happens.
It's not the end of the world, I had a great week but gave back a bit over half my winnings.
Today you will see more wet tracks but generally the weather is improving with no rain in northern or western NSW and Queensland generally although wet today at the "Sunshine" Coast. Mostly I find Winter is fairly dry. Not so down south. It did snow in the Hunter at Barrington Tops yesterday and it is very very cold in the a.m.
The Bool is heavy 10 today but at Pakenham they race on the synthetic track. Have a good day. I watch the Knights against Manly today where Newcastle have a horrific record. Some of their heaviest defeats have been at this gro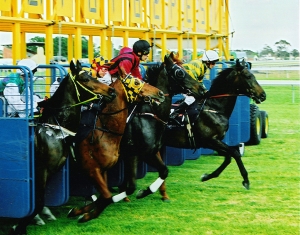 und.