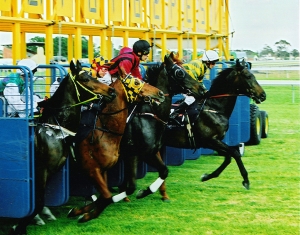 Maree is a long term subscriber looking to leverage John Furgal's very high place strike rate using money factory.
We grabbed the SMS results from July 1st and page one consisted of 31 selections for just 9 winners but 23 placed. The plan was to see the expected doubles strike rate which was expected at 60%+. So the plan is simple first selection all up the second selection , second selection all up the 3rd selection and so on. That way we get the same number of bets as if we were betting singles. At the end of the day we actually achieved a massive profit and expect that would continue with many runs of four and five collects in a row.
the strategy turned $1.4and $1.6 dividends into more than $2 and with a double strike of better than 60% a nice profit going forward.